A real story or it took 15 years to got real
The story begins in summer of 1985. My Dad has often been to USA for work and he also was an reservist.
While visiting the USA he learned to love BBQ and the attitude towards life it brings with it.
Due to the fact he was also a reservist he knew a lot of GIs here in Germany. (Bamber, Erlangen, Fürth)
and in 1985 he bought a red Weber kettle from a good friend (Sergeant of the US Army).
This was also the foundation stone for my addiction to the kettles and to BBQ.
Unfortunately the kettle got lost in the late 90s (vandalism)
In 2004 I bought my first kettle, a OneTouch Silver (which I turned to a gold over the years). Of course I still own my first "Black Beauty".
In the same year the idea came into my mind to chase and search for a kettle my dad once owned, a G coded OneTouch.
So today after nearly 15 years now the dream got real.
Many many thanks to my friend Bertl from Austria !!!
Bertl heard the story and what I was looking for and said he has one and is willing to sell it to me!
Thats it! Today the postman delivers me the parcel and while I am writing these words to all of you crazy kettle friends my G-coded "Lady in Red" stands next to me.
Bertl my friend – I love the kettle and I can't say enough thanks to you!
Here some impressions:
Here a pic of my Dad's kettle (the only pic I have)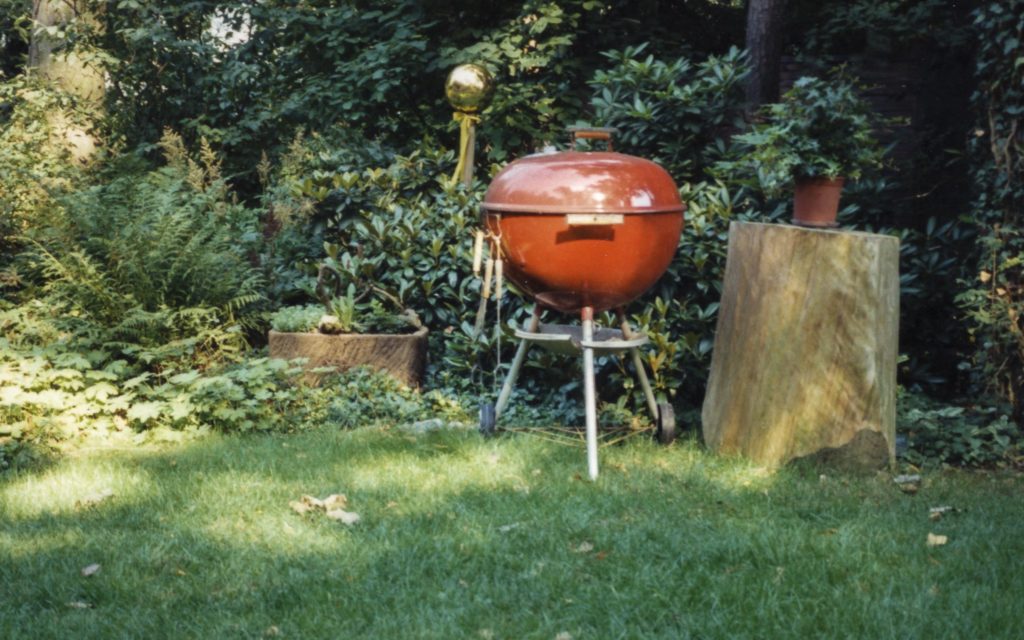 My "new" kettle: